Using Live Edge Slabs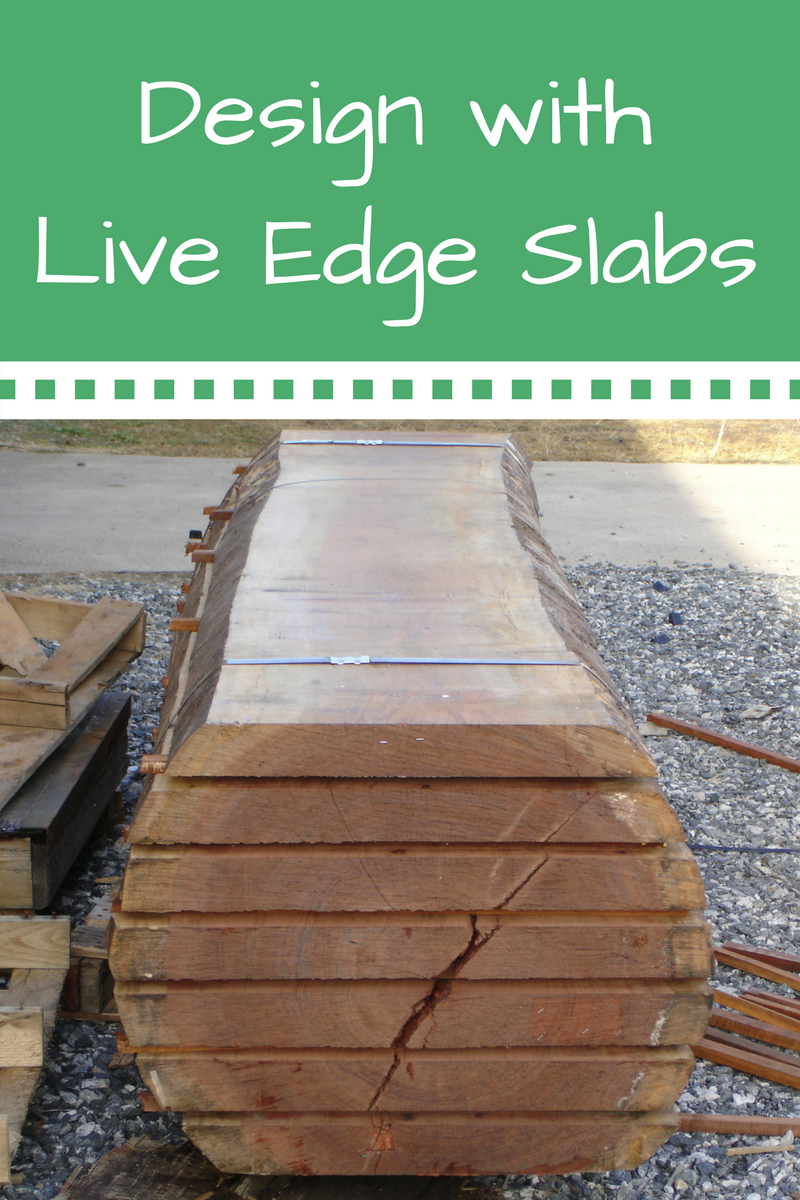 Live edge slabs are all over the design world right now, and it's easy to see why. Each slab is unique and can anchor a one-of-a-kind statement piece that will bring a natural, rustic look into your home.
What kinds of wood work for live edge slabs?
Almost any! You can find live edge slabs in a wide variety of hardwoods and even softwoods.  At Cormark, we have an ever changing selection of hardwood slabs, with typically at least 40 different hardwoods available.  We commonly carry American hardwoods such as ash, maple, cherry, and walnut, and we also often have exotic woods such as sapele, African mahogany, African padauk, jatoba, zebrawood, and purpleheart.
What can you do with live edge slabs?
Live edge slabs can work in any room of the house. Most people think of them first as beautiful tabletops for dining or coffee tables, and they're perfect for that. You can make a base for the table out of boards or use a metal base to mix in an industrial look. Live edge slabs can also be used as countertops in kitchens or bathrooms (if properly sealed, of course), fireplace mantels, or interior sliding barn-style doors. If you want to dip your toe into working with live edge slabs, they're also great for smaller projects such as wall-mounted shelves, wine racks, and bar stool seats. You could even hang lights from a small slab to make a unique chandelier.
How do you finish a live edge slab?
The key to properly finishing a live edge slab is to be sure the slab's moisture content is below 10%. All live edge slabs at Cormark are kiln dried to meet this standard. We highly recommend kiln dried slabs as this eliminates the potential for serious movement in service, as well as potential cracking or splitting.
Once you have verified the desired moisture content, sand it down, and then address any voids or checks (cracks). Smaller checks may be addressed with wood screws or epoxy. Larger checks can be addressed by using bowties and can look quite stunning. Using a contrasting wood for the bowtie adds visual interest. Fill voids with two part epoxy, then sand the epoxy flat. After addressing the voids, sand the whole slab very fine and finish with oil or shellac.