Hard Maple Blanks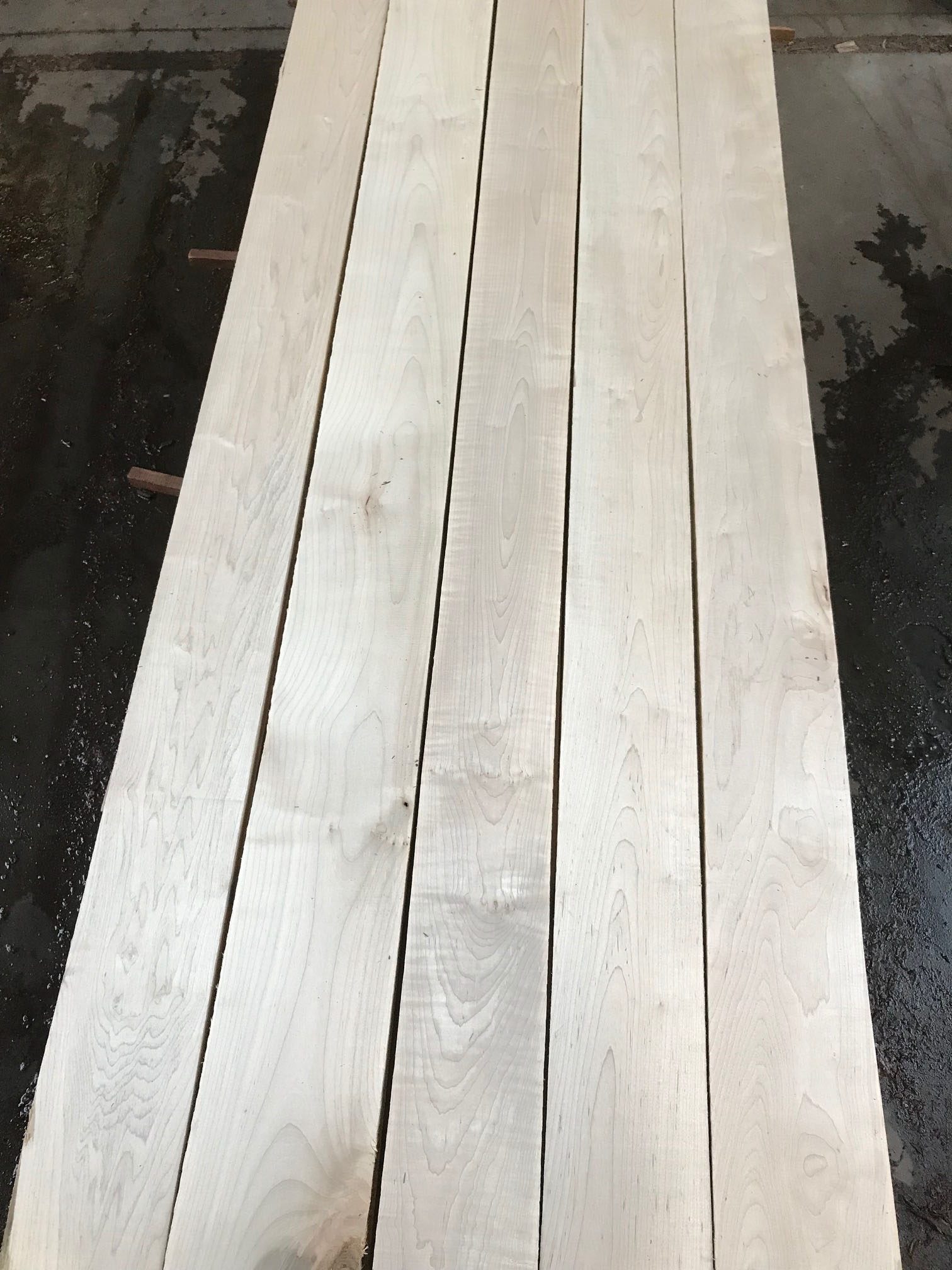 Northern Stock White 2 Faces Now in Stock!
We just received a new shipment of beautiful northern stock hard maple available for sale. This hard maple stock is white on two faces, making it perfect for customers and projects where color is important.
Unlike most other hardwoods, the sapwood of Hard Maple lumber is most commonly used rather than its heartwood. Sapwood color ranges from nearly white, to an off-white cream color, sometimes with a reddish or golden hue. When selected for color such as this stock, only white and off-white cream colors are included.
Common uses: Flooring (from basketball courts and dance-floors to bowling alleys and residential), veneer, paper (pulpwood), musical instruments, cutting boards, butcher blocks, workbenches, baseball bats, and other turned objects and specialty wood items.